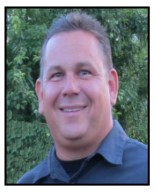 My name is Jim Ringbauer and I am the founder and president of Ringbauer Construction & Remodeling Inc. I have invested 30 years developing my skills so that I may bring beautiful, functional spaces to your home or business. I take tremendous pride in my work and founded this business so that I can follow my strong beliefs in providing quality, reliability, and experience while remaining cost conscious. I have the experience and reputation to complete your projects with your wishes and satisfaction in mind.
Ringbauer Construction & Remodeling is a full service company, licensed, bonded and insured. Before we begin, I will personally sit down with you to explain the work process, keeping your wants and needs a top priority. I use only highly qualified, certified craftsmen. I will never substitute quality for quantity.
​
Customer satisfaction is of utmost importance to me.
Questions to ask before hiring a contractor to prevent fraud and ensure satisfaction
Answers by Ringbauer Construction & Remodeling


What are your qualifications?
I have 30 years of experience and have developed the methods required to ensure that your project will be completed in a timely, professional way. I am a member of the Better Business Bureau, with an A+ rating.
Do you work with subcontractors for certain aspects of the job?
I use only licensed and insured subcontractors, such as electricians and plumbers, covered by liability and worker's compensation insurance.
Can you provide documentation to confirm that you have the proper insurance?
I will provide you with the current documentation to insure that I have the proper insurance, including both liability and worker's compensation. Note that a verbal confirmation is not adequate confirmation of proper insurance. These insurances are vital to prevent you from becoming liable for any debts related to the job by either myself , my employees, or any subcontractors that I may use.
What is your timeline for completing the project?
I will always give you a written timeline for your project, with a full explanation of circumstances, including changes, that might affect the schedule.
Will you clean up after the end of each day?
My crew will perform an end-of-day cleanup on a daily basis. We will also tent off the work area to help prevent other areas from becoming overly exposed, and we will tarp any floor areas that may be in our work path.
What is your payment schedule?
I will provide you with a payment schedule of the amount due and when, with final payment due only after the work is completed to your satisfaction.